Tap the [Reset application] menu option to erase all the settings stored in the cloudiss app.
e.g. you will need to reset when you would like to use another cloudiss unit.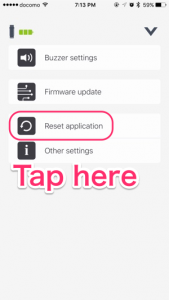 Tap [Reset].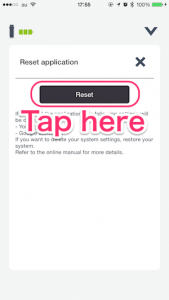 Note: your cloudiss unit save your iOS device information even if you reset your app. If you would like to switch to a new smartphone, you will need to initialize your cloudiss unit. See 6-1 for more information.